Ben jij bekend met The Lotter? Dan weet je als geen ander dat je hier mee kunt spelen met een groot aantal loterijen. De loterijaanbieder heeft haar aanbod nu echter weer uitgebreid.
The Lotter kondigt namelijk aan dat het vanaf heden mogelijk is om ook loten voor Chile Clasico Loto te kopen bij de Britste loterijaanbieder. Hierdoor wordt het voor loterijspelers uit de hele wereld mogelijk om deel te nemen aan één van de meest opwindende loterijspelen van Zuid-Amerika.
Eerste trekking reeds achter de rug
Klanten van The Lotter kunnen vanaf heden loten kopen voor de Chileense loterij. De eerste trekking waaraan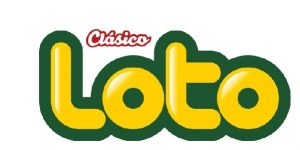 deelgenomen kon worden, is inmiddels al achter de rug. Deze werd 1 maart gehouden. Vooralsnog is niet bekend of er ook al spelers van The Lotter in de prijzen zijn gevallen bij de Chileense loterij.
Voor de komende loterijen kunnen spelers van The Lotter ook alweer hun loten kopen. Wees er snel bij, want voor je het weet mis je weer een trekking. En wanneer je een trekking mist, weet je natuurlijk zeker dat je niet in de prijzen valt!
Wanneer is de volgende trekking?
Net als bij veel andere grote loterijen in de wereld vindt de trekking van Chile Clasico Lotto iedere week meermaals plaats. Zo is er een trekking op dinsdag, op donderdag en op zondag. De trekking vindt telkens om 21.00 uur plaats. Speel jij ook mee? Dan hoef je niet om 21.00 uur voor de buis te gaan zitten of op het internet te zoeken. De trekking wordt namelijk verricht om 21.00 uur Chileense tijd.
Bij het kopen van loten is het dus van belang hier rekening mee te houden. Daarnaast is het belangrijk om te weten dat het in Chili vier uur eerder is dan in West-Europa. Wanneer het hier 21.00 uur is, heb je dus nog even om je loten voor de komende trekking aan te schaffen.
Hoe werkt deze nieuwe loterij?
Een nieuwe loterij betekent automatisch ook weer een nieuwe speluitleg. De Chileense loterij is immers weer anders dan de andere loterijen waaraan jij meespeelt. Chile Clasico Loto is echter geen lastige loterij om te begrijpen. Om mee te spelen, moet je zes nummers tussen de 1 en 41 kiezen.
Deze selecteer je gewoon bij de aankoop van je lot. Wanneer je voor iedere trekking een nieuw lot koopt, kun je dus telkens een andere combinatie proberen. Het is echter ook mogelijk om een abonnement af te sluiten. Hierdoor speel je automatisch mee met diverse trekkingen. Zo hoef jij er dus niet langer aan te denken telkens een lot te kopen.
Zo win je
Natuurlijk droom jij ervan om een mooie prijs te winnen met Chile Clasico Loto. Dat is immers het ultieme doel van iedere loterijspeler. En de jackpot winnen is natuurlijk helemaal lekker. De jackpot win je wanneer jouw zes nummers dezelfde zijn als de zes nummers die getrokken worden.
Daarnaast zijn er uiteraard ook nog een aantal andere prijzen te winnen. Zo win je bijvoorbeeld ook al wanneer jouw gekozen nummers slechts deels overeen komen met de getrokken nummers. Dankzij de zogeheten 'Wild Card'-bonus maak je daarnaast ook nog eens kans op mooie prijzen.
Prijzengeld
De Chile Clasico Loto start altijd gegarandeerd met een prijzenpot van 100 miljoen Chileense Peso. Dit is omgerekend 135.645 euro. Toch een lekker bedrag om te winnen. Valt de jackpot niet? Dan loopt dit bedrag bij iedere trekking verder op. Dit gebeurt net zo lang tot de jackpot eindelijk gevallen is. In 2011 liep de jackpot op tot een bedrag van 8000 miljoen Chileens Peso, meer dan 10 miljoen euro. Meespelen kan dus zeker lucratief zijn!
Waar koop je loten?
Wil jij deelnemen aan de Chile Clasico Loto? Dan moet je natuurlijk wel over loten beschikken. Deze koop je eenvoudig via de website van The Lotter. Je kunt hier telkens een afzonderlijk lot kopen, maar je kunt ook direct loten aanschaffen voor 5, 10, 25 of 52 trekkingen.
Dit kost je aardig wat, maar op de lange termijn bespaar je hierdoor juist. Je krijgt namelijk korting wanneer je direct loten koopt voor meerdere trekkingen. Je kunt ook automatisch meespelen. In dat geval is ieder tiende lot zelfs gratis.
Klik hier om mee te spelen via The Lotter >>>
Tagged with: Chile Clasico Loto • Chileense Lotto