Een spelers van Lottoland heeft op de eerste dag van deze maand beslag weten te leggen op de hoofdprijs doordat hij een weddenschap afsloot op de uitkomst van de EuroJackpot. De jackpot van deze loterij stond op dat moment op een bedrag van 90 miljoen euro. De winnaar komt uit Duitsland en is alleen bekend als 'Christina'. Verder zijn er geen gegevens over haar bekend.
Zij presteerde het om een lot met vijf de juiste cijfers te kiezen. De jackpot van 90 miljoen euro is de hoogste die Lottoland vooralsnog vergeven heeft. Het oude record stond op 14 miljoen euro. Dit bedrag werd eveneens gewonnen door een inwoner van Duitsland.
Grootste online uitbetaling ooit
Overal ter wereld staan er wel loterijen op immens hoge bedragen. Wanneer we bijvoorbeeld kijken naar de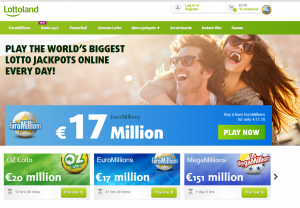 Verenigde Staten, is dit zeker het geval. Hier komt het geregeld voor dat de jackpot van een loterij stijgt tot enkele honderden miljoenen euro's. De Powerball jackpot liep zelfs al eens op tot 1,6 miljard dollar.
Toch beweert Lottoland op dit moment recordhouder te zijn van de hoogste jackpot. Het gaat in dat geval wel om de grootste som die ooit uitbetaald is door een online gok- of loterijsite. Lottoland zal dit de komende jaren ongetwijfeld gebruiken voor verschillende marketingkanalen om zo nog meer spelers aan te trekken.
Lottoland zit niet met de handen in het haar
Wanneer een jackpot valt, moet een loterijaanbieder dit doorgaans uitbetalen. Toch zit Lottoland niet met de handen in het haar na het vallen van de EuroJackpot. Waarom niet? Omdat de loterijaanbieder een verzekering heeft afgesloten voor dergelijke gevallen. Het bedrijf sloot in 2015 al een verzekering af tegen een dergelijk scenario. Het betreft een ILS-verzekering (Insurance-Linked Securities). Deze verzekering werd afgesloten onder de vlag van Fortuna Insurance. Deze verzekering hielp Lottoland in 2016 al om de uitbetaling van de 14 miljoen euro te financieren en dat is nu wederom het geval.
In augustus 2017 deed Lottoland, achteraf gezien, een slimme zet. De loterijaanbieder verhoogde zijn ILS-dekking destijds tot meer dan 120 miljoen euro. Het grote voordeel hiervan is dat Lottoland zelf nauwelijks geld hoeft in te leggen om de winnares haar prijzengeld uit te betalen. Het bedrag wordt namelijk grotendeels bijeen gebracht door investeerders in de ILS-markt. Zo moet de Lloyds Bank zo'n beetje de helft van de 90 miljoen euro ophoesten. De traditionele verzekeringsmarkten zullen de rest van het bedrag dekken. Lottoland hoeft zelf dus geen cent bij te dragen aan de jackpot. En dat maakt ook dat het verhogen van de ILS-dekking een enorm goede zet is geweest van Lottoland!
Bittere pil
De meeste loterijaanbieders kiezen er niet voor om de ILS-markt te betreden. Sterker nog, Lottoland is de enige partij die ervoor gekozen heeft deze route te bewandelen. Doordat Lottoland voor deze route gekozen heeft, kan het bedrijf nu een forse factuur onder de neus van haar verzekeraars schuiven.
Deze zullen ongetwijfeld niet blij zijn met de financiële bijdrage die van hen verlangd wordt. Het kan dan ook goed zijn dat zij vanwege deze factuur heroverwegen of de ILS-markt nog wel interessant voor hen is.
Geen echte loterij
Lottoland wordt doorgaans een loterijaanbieder genoemd, maar eigenlijk biedt het bedrijf zelf geen echte loterijen aan. Bij Lottoland is het namelijk alleen mogelijk om op de uitkomst van verschillende loterijen te wedden. De prijzen die aan de weddenschappen van Lottoland gekoppeld zijn, zijn hetzelfde als de spelers bij de echte loterijen kunnen winnen. Dit maakt ook dat het bijzonder interessant is om deel te nemen.
De constructie die Lottoland hanteert, heeft in veel landen al voor opschudding gezorgd. Waarom? Omdat het bedrijf niet erkend wordt als een loterijaanbieder. Hierdoor hoeft het bijvoorbeeld geen geld af te dragen voor maatschappelijke doeleinden, iets wat nationale loterijaanbieders bijvoorbeeld wel moeten. Hierdoor is het voor Lottoland in sommige landen, zoals Australië, verboden om nog langer dergelijke weddenschappen aan te bieden.
Meespelen met Lottoland?
Wil jij eens ervaren hoe het is om te wedden op de uitkomst van een loterij? Dan hoef je hiervoor enkel de website van Lottoland te bezoeken. Je kunt hier wedden op de uitkomst van een groot aantal loterijen van over de hele wereld.
Bij het wedden ga je hetzelfde te werk als wanneer je zou meespelen in een loterij. Zo moet je een aantal nummers selecteren en vervolgens reken je gewoon af. Worden in de echte loterij de nummers getrokken die jij gekozen hebt? Dan win jij het bedrag dat momenteel in de jackpot zit van de loterij waarop jij gewed hebt. Wedden op de uitkomst van loterijen kan dus bijzonder lucratief zijn bij Lottoland!
Tagged with: EuroJackpot • Lottoland