Nederland barst van de loterijen. Jij hebt ongetwijfeld weleens meegespeeld met een van deze loterijen. Mogelijk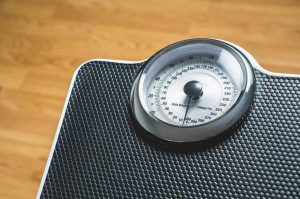 speel je jaarlijks mee met de Eindejaarstrekking van de Staatsloterij, maar misschien speel je wekelijks ook de Lotto. Of een Amerikaanse loterij online. Een loterij is natuurlijk een uitgelezen kans om een leuk geldbedrag te winnen.
Er worden namelijk vaak hoge geldbedragen vergeven. Wist jij echter dat een loterij ook motiverend kan werken voor mensen met overgewicht? Vast niet. Nou, dit is wel degelijk het geval, zo blijkt uit onderzoek.
Beweegloterij
Komt de naam van deze loterij je niet bekend voor? Dat is goed mogelijk. Dit is namelijk de naam die gebruikt werd voor de loterij in het experiment dat we hierboven al kort noemden. Dit experiment is uitgevoerd door het Rijkinstituut voor Volksgezondheid en Milieu (RIVM) en de Tilburg University. Uit het experiment van deze partij blijkt dat een loterij een stok achter de deur is voor mensen met overgewicht die graag willen sporten.
Onderzoeksopzet
Aan het onderzoek van de RIVM en de Tilburg University namen in totaal 163 mensen deel. Voorafgaand aan hun deelname stelden zij ieder een bewegingsdoel vast. Gedurende 26 weken lang werkten zij twee keer per week in de sportschool om dit doel te bereiken.
Een aantal van de 163 deelnemers deed dertien weken lang mee aan een speciaal ontworpen loterij. Hiermee konden deelnemers een geldbedrag van 100 euro winnen. Een ander deel maakte bovenop die 100 euro kans op een gezinsvakantie.
Doel niet behaald? Prijs verloren
Vind je het al jammer dat ze jou niet gevraagd hebben voor deze speciale loterij? Juich vooral niet te vroeg. Er zat namelijk een kanttekening aan de deelname. De winnaar mocht zijn prijs namelijk alleen maar houden wanneer hij zijn bewegingsdoel gehaald had.
Wanneer je dus niet genoeg gesport had, kon je fluiten naar die 100 euro of de gezinsvakantie. Extra zuur natuurlijk wanneer de notaris net jouw naam als winnaar had getrokken.
Spijt als motivatie
Voordat de 'Beweegloterij' van start ging, werden alle deelnemers ingelicht over de opzet. Zij wisten dus allemaal ook dat zij hun prijs niet zouden krijgen als zij hun bewegingsdoel niet gehaald hadden. Bij dit onderzoek werd spijt dus als motivatie gebruikt om mensen aan te sporen hun doel te halen.
Op deze manier voorkomen de deelnemers namelijk dat zij een prijs mislopen. En zeg nou zelf: jij zou het risico toch ook niet lopen om 100 euro en een gezinsvakantie mis te lopen? Een goede motivatie dus!
Controlegroep
Zoals bij elk onderzoek werd er ook bij dit onderzoek gewerkt met een controlegroep. Mensen in deze groep stelden ook een bewegingsdoel op. Enige verschil: zij hadden de 'Beweegloterij' niet als stok achter de deur. Dit was ook duidelijk terug te zien in de eindresultaten.
Mensen uit de controlegroep hadden geen motivatie. Zij behaalden hun bewegingsdoel dan ook een stuk minder dan mensen die wel deelnamen aan de 'Beweegloterij'. De speciale loterij is voor mensen met overgewicht dus een steuntje in de rug om te gaan sporten.
Mogelijk vaker in de toekomst
De 'Beweegloterij' heeft dus een positief effect gehad op mensen met overgewicht. Althans, op de mensen die onderdeel uitmaakten van het experiment. Het is goed mogelijk dat er in de toekomst vaker van dergelijke acties opduiken.
Het is namelijk een relatief goedkope manier om mensen met overgewicht aan het sporten te krijgen. Heb jij ook moeite om van je overgewicht af te komen? Dan kan dit dus net het steuntje in de rug zijn dat jij kunt gebruiken. Wees dan ook alert op dergelijke acties. Heb jij een nieuwe, gelijksoortige, actie ontdekt? Schroom dan ook niet en schrijf je zo snel mogelijk in.
Speel je liever voor vette jackpots? Klik dan hier voor de Powerball loterij.
Tagged with: Beweegloterij