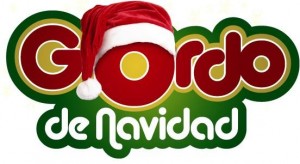 Doe je al jaren mee met de Postcodeloterij en win je nooit leuke prijzen? Heb je al genoeg onnozele prijzen zoals bakjes ijs gewonnen of erger je je wild aan de marketingtrucs van de Staatsloterij dat niet verkochte loten mee liet doen in de trekking? Dan is de Spaanse Kerstloterij iets voor je! Door de aparte prijzenstructuur is dit de loterij met de hoogste winkansen. Op 22 december 2015 is de trekking en worden 320 mensen miljonair! Feliz navidad!
Historie van de Spaanse Kerstloterij
De Spaanse Kerstloterij (Sorteo Extraordinario de Navidad in het Spaans) heeft al heel wat stormen doorstaan. In 1812 werd deze loterij voor het eerst georganiseerd door de Spaanse overheid en sinds 1892 gebeurt dat onder de huidige naam. Hiermee is het de op één na oudste loterij in de wereld. Niets of niemand kan de Spaanse kerstloterij stoppen, ook burgeroorlogen en dictator Franco niet.
In vergelijking met Nederlandse loterijen als de Staatsloterij en de Postcodeloterij kent de Spaanse kerstloterij een hoog uitkeringspercentage en gigantische prijzen. Eigenlijk kun je de vergelijking haast niet maken. Als alle loten worden verkocht – en dat worden ze meestal wel – is er 2,24 miljard euro te verdelen. Dat is ruim 70% van het totaal ingelegde geld, waarmee het uitkeringspercentage van deze Spaanse kerstloterij op 70% komt.

Online loten kopen voor El Gordo
Je hoeft niet in Spanje te wonen om mee te doen. Loten voor de Spaanse kerstloterij kopen kan nu simpel online. Je krijgt zelfs interessante kortingen en je spaart voor gratis loten.
Loten van de Spaanse kerstloterij kennen slechts 5 nummers, net zoals het geval is bij de reguliere Spaanse loterij. Dit is vanuit traditie zo ontstaan en nooit veranderd. Tegenwoordig komt deze loterij niet meer uit met 99.999 loten, waardoor van elk nummer verschillende series worden gedrukt. Vergelijkbaar met bijvoorbeeld de letters op een lot van de Staatsloterij.
Loten lijken duur. Ze kosten namelijk € 200 per stuk. Als je dit afzet tegen het royale uitkeringspercentage en de hoogte van de prijzen, valt dit mee als we het vergelijken met bijvoorbeeld de Staatsloterij. Er worden namelijk 320 prijzen van meer dan 1 miljoen euro uitgedeeld, waarvan 160 van 4 miljoen euro.
De prijzen worden getrokken per serie, dus op elke serie vallen precies evenveel prijzen. Ook dat geeft wel 'n fijn gevoel, weten dat er in elk geval mooie prijzen vallen in het serienummer dat je hebt aangekocht. De 160 prijzen van 4 miljoen euro worden 'El Gordo' (Spaans voor 'de dikke' of 'de vette') genoemd. El Gordo is dus de naam voor de hoofdprijzen, niet voor de loterij zelf.
Je kunt ook 'tiende' loten kopen (décimo). Deze kosten 10% van de prijs, maar je krijgt dan uiteraard ook 'slechts' 10% van de prijs die op het lot is gevallen. Het geeft je wel de gelegenheid om je winstkansen te spreiden over meerdere lotnummers en zelfs meerdere series. Een afweging die elke deelnemer aan de Spaanse kerstloterij maakt bij het kopen van loten voor 'El Gordo': ga je voor de grote prijzen of neem je genoegen met een iets kleinere prijs, maar ga je vol voor hogere winstkansen?

Prijzenschema Loteria de Navidad
Bijna elke Spanjaard doet wel mee aan deze loterij, maar ook steeds meer mensen van buiten Spanje weten de weg naar deze Spaanse kerstloterij te vinden. Steeds meer prijzen vallen ook buiten Spanje, omdat veel mensen online loten kopen voor de Spaanse kerstloterij. Wees er snel bij, want er zijn slechts 160 series van 100.000 loten. Elke serie kent de lotnummers 00000 tot en met 99999 en per serie worden de volgende prijzen getrokken:
· 1 keer € 4.000.000,00 (El Gordo)
· 1 keer € 1.250.000,00
· 1 keer € 500.000
· 2 keer € 200.000
· 8 keer € 60.000
· 1.794 keer € 1.000 (La Pedrea)
· 2 keer € 20.000 voor het getal voor en het getal na 'El Gordo'
· 2 keer € 12.500 voor de getallen voor en na de 2e prijs van € 1.250.000,00
· 2 keer € 9.600 voor het geval voor het getal van de derde prijs en het getal na het getal van de derde prijs.
· 99 prijzen van € 1.000 voor alle loten met dezelfde drie beginnummers als de eerste prijs.
· 99 prijzen van € 1.000 voor alle loten die met dezelfde drie nummers beginnen als het lot waarmee de 2e prijs is gewonnen.
· 99 prijzen van € 1.000 voor de loten met exact dezelfde drie begincijfers als het lot waarmee de derde prijs is gewonnen.
· 198 prijzen van € 1.000 voor de loten met dezelfde drie begincijfers als de loten van elk van de loten waarmee 'n vierde prijs is gewonnen.
· 999 prijzen van € 1.000 voor de loten die eindigen op dezelfde twee getallen als het lot waarmee de eerste prijs is gewonnen.
· 999 prijzen van € 1.000 voor de loten met dezelfde twee eindcijfers als het lot van de tweede prijs.
· 999 prijzen van € 1.000 voor loten met dezelfde eindcijfers als het lot waarmee de 3e prijs is gewonnen.
· 9.999 prijzen van € 200 voor loten met hetzelfde eindcijfer als het lot waarmee El Gordo is gewonnen.
Stel bijvoorbeeld dat de El Gordo van € 4.000.000,- valt op het nummer 12345. Dat zou zomaar kunnen natuurlijk, want elk nummer maakt evenveel kans of het nu 00000, 12345, 99999 of 37563 is. De nummers 12344 en 12346 winnen dan elk € 20.000. Deze nummers hebben ook dezelfde begincijfers als het lotnummer waarop El Gordo is gevallen en ze winnen daarom dus ook nog eens € 1.000 extra voor de juiste begincijfers.
Alle loten eindigend op een 5 krijgen in dit geval € 200, waarmee ze hun inzet terug hebben verdiend. Dit zijn bijvoorbeeld de loten 00005, 35435 en 99995. Omdat winkels vaak opeenvolgende series loten hebben, valt het grootste deel van de prijzen vaak in dezelfde stad of in dezelfde regio. Dit zorgt in Spanje altijd voor 'n enorme spanning en run op loten. Wees er daarom online snel bij, want op is op en dan zul je tot 2016 moeten wachten om kans te maken op 'El Gordo'.In 2010 viel bijvoorbeeld in totaal € 500 miljoen in het stadje Vic in Catalonië. In 2011 vielen vrijwel alle prijzen in het dorpje Grañén in de regio Huesca.

De trekking van El Gordo
Elk jaar op 22 december vindt de trekking plaats. Deze trekking is live te volgen op het Spaanse tv-kanaal TVE dat ook op veel plaatsen in Nederland en België te ontvangen is. Je zou meedoen aan de Spaanse kerstloterij dus extra spannend kunnen maken door de tv-uitzending live te volgen op TVE.
De trekking wordt verricht door kinderen van San Ildefonso. Dit was voorheen een school speciaal voor weeskinderen. Tot 1984 mochten alleen jongetjes de trekking verrichten. Vanaf dat jaar ook meisjes.
De trekking vindt nog op ouderwetse wijze plaats. In twee enorme containers gaan houten balletjes. In de ene container gaan 100.000 houten balletjes met op elk houten balletje een nummer van 00000 tot en met 99999. In de andere container gaan 1.807 houten balletjes, met op elk houten balletje een prijs.
Er is een houten balletje voor El Gordo, een houten balletje voor de 2e prijs, een houten balletje voor de 3e prijs, 2 houten balletjes voor de 4e prijs, 8 voor de 5e prijs en 1.794 voor de kleinere prijzen die in het Spaans 'La Pedrea' worden genoemd. De overige prijzen worden afgeleid van de andere prijzen, bijvoorbeeld prijzen voor loten met dezelfde begincijfers of dezelfde twee eindcijfers. Live op tv is te zien dat alle balletjes in de container gaan. Op deze manier weet je zeker dat het eerlijk verloopt! Een groot verschil met bijvoorbeeld de achterkamertjestrekking van de Nederlandse Staatsloterij.
Veel winnaars van de € 200, herinvesteren deze € 200 direct in 'n lot voor de trekking van "El Niño" die elk jaar op 6 januari plaatsvindt. De eerstkomende trekking is dus 6 januari 2016. Er staat flink wat loterijspanning en adrenaline op het programma in Spanje en dankzij de mogelijkheid om online loten te kopen, kunt u daar aan meedoen.
Tagged with: El Gordo • Loteria de Navidad • Spaanse Kerstloterij