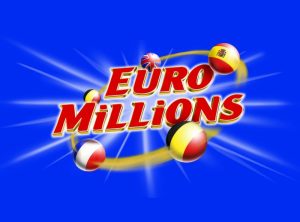 De Britse Jane Park won vijf jaar geleden de jackpot in de EuroMillions-loterij. Daar droomt iedereen wel van, toch? Jane Park niet meer. Ze gaat namelijk de EuroMillions loterij voor de rechter dagen. Ze vindt namelijk dat Euro Millions haar leven heeft verziekt door haar op veel te jonge leeftijd zo'n grote prijs uit te keren. Park was met haar 17 jaar de jongste loterijwinnaar aller tijden.
De inmiddels 21-jarige Park droomt er soms van of geen geld meer te hebben. Ze vindt het onverantwoord om minderjarigen op te schepen met zulke grote prijzen. Park pleit er voor dat de minimum leeftijd om mee te doen aan Euro Millions omhoog gaat naar 18. In het Verenigd Koninkrijk is dat nu nog 16.
Veel geld uitgeven verveelt
Park is het met geld smijten inmiddels beu. Toen ze won, woondeze nog bij haar moeder in de Schotse stad Edinburgh en werkte ze voor 9 euro per uur op een administratiekantoor. Aanvankelijk was ze in de wolken toen ze haar prijs van 1 miljoen Britse pond (1,25 miljoen euro) won. Het leven is veel makkelijker zonder al dat geld is de veelzeggende conclusie van Jane Park.
Park klaagt wat af:
Iedereen is jaloers op mijn lifestyle, maar deze mensen realiseren zich niet dat ik elke dag stress heb. Ik heb alle spullen die ik wil, maar voor de rest is mijn leven leeg en zonder doel. 16 is echt te jong om een loterij te kunnen winnen. De minimale leeftijd zou 18 moeten zijn. Op zijn minst.
De loterij vindt dat Park – plat gezegd – niet zo moet zeuren. De loterij biedt elke winnaar begeleiding aan. Een grote prijs is niet niks. Begeleiding moet ervoor zorgen dat mensen niet direct al hun geld verbrassen en dat ze om leren gaan met zoveel geld. Jane Park stelde deze hulp echter niet op prijs.
Veel vrienden heeft Park niet meer. Haar vrienden zijn haar geklaag wel beu. De meeste van haar vrienden moeten rondkomen van een hongerloontje. Park klaagt er echter vooral over dat haar vrienden maar niet begrijpen hoe een bankrekening met daarop meer dan 1 miljoen euro vooral stress oplevert.
Loterij claimt er alles aan te hebben gedaan om Park te helpen
In het Verenigd Koninkrijk is Camelot het bedrijf dat Euro Millions organiseert. Via een woordvoerder laat Camelot weten er alles aan te hebben gedaan om Park te begeleiden. Elke winnaar krijgt hulp op maat, compleet afgestemd op de wensen en situatie van de winnaar. Ook Park heeft volop hulp gekregen van Camelot.
De woordvoerder van Camelot vertelt verder dat een door de loterij ingeschakelde adviseur bij Jane Park thuis is geweest. Hij heeft haar prijs uitbetaald, geregeld dat ze hulp kreegt biij bankeren en heeft haar geholpen om om te gaan met de enorme aandacht van de media die er logischerwijs was voor de jongste Euro Millions winnaar ooit. Park kreeg een team van financiële en juridische adviseurs tot haar beschikking.
Camelot geeft verder aan dat de minimumleeftijd om deel te nemen aan loterijen wordt bepaald door het Britse Parlement. Dit Parlement heeft in 1994 bedacht dat 16 een mooie leeftijd is om te beginnen met meedoen aan loterijen.
Loterijwinnaars vaker in de problemen
Niet elke droom eindigt even mooi. Iedereen droomt van het winnen van een loterij met een grote jackpot als hoofdprijs. Voor een deel van de winnaars eindigt deze droom echter als nachtmerrie. Veel loterijwinnaars kunnen slecht omgaan met het opeens hebben van veel geld en de aandacht van media en mensen die daarbij komt kijken.
In 2003 won een minderjarige deelneemster een prijs van bijna 2 miljoen Britse ponden in de Nationale Loterij. Ze heeft haar geldprijs er in recordtijd doorheen gejaagd. Uiteindelijk zat ze compleet aan de grond. Deze Callie Rogers belandde zelfs in een depressie. Uiteindelijk kwam alles weer goed. Eenmaal van haar geld af, ging Rogers zich ook weer normaal gedragen.
Denk jij wel om te kunnen gaan met miljoenen? Waag dan je kans eens bij EuroMillions. Online loten kopen doe je via the Lotter, de goedkoopste en meest betrouwbare online lotenverkoper!
koop loten voor euromillions bij the lotter   
Tagged with: Euro Millions • EuroMillions