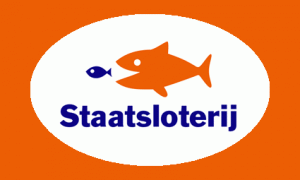 Begin maart boekte Ferdy Roet een verrassende overwinning bij de rechter. De rechter gaf Roet en de Stichting Loterijverlies namelijk toestemming om beslag te leggen op de bankrekeningen van de Staatsloterij. Hierdoor kwam de uitbetaling van het prijzengeld in gevaar.
Het stoom kwam bijna letterlijk uit de oren van de Staatsloterij. De loterijmonopolist was het uiteraard niet eens met de beslissing van de rechter. De Staatsloterij spande een kort geding aan. In dit kort geding kreeg de Staatsloterij gelijk van de voorzieningenrechter. Het beslag op de bankrekeningen van de Staatsloterij is dus weer opgeheven. De prijzen kunnen netjes uitbetaald worden.
Waarom is dit beslag nu alweer opgeheven?
Direct na de uitspraak waarin Ferdy Roet toestemming kreeg om beslag te laten leggen op de bankrekeningen van de Staatsloterij, was er al de nodige twijfel over deze uitspraak. In de eerste plaats is het namelijk nog maar de vraag of Ferdy Roet nog als vertegenwoordiger van de stichting op mag treden. Roet werd immers door de rechter uit het bestuur van de Stichting Loterijverlies gegooid. De reden hiervan zijn zeer sterke vermoedens dat Roet geld heeft ontvreemd en heeft aangewend voor privé-uitgaven.
Een ander belangrijk argument was de twijfel of Roet nog altijd handelt namens 80 duizend gedupeerden van de Staatsloterij. Roet kan namelijk niet aantonen dat zoveel mensen zich hebben aangesloten bij zijn stichting. En als mensen al ooit geld gedoneerd hebben aan de stichting Loterijverlies, dan is het nog maar zeer de vraag of ze – na al het financiële gerommel – nog vertegenwoordigd willen worden door Ferdy Roet.
Tot slot oordeelde de voorzieningenrechter ook dat het belang dat de Staatsloterij de prijzen van de komende trekkingen uit kan betalen, groter is dan het belang van de gedupeerden die zijn aangesloten bij de Stichting Loterijverlies.
Staatsloterij tevreden met het oordeel van de rechter
Voor de Staatsloterij is het geen verrassing dat de voorzieningenrechter de beslaglegging op heeft laten heffen. De loterij is er namelijk van overtuigd dat de rechter die het beslag toewees een enorme, stomme fout heeft gemaakt. Roet is namelijk eerder uit het bestuur van de Stichting Loterijverlies gegooid. Roet treedt dus niet meer op namens de gedupeerden die zich aan hebben gesloten bij Loterijverlies.
Het is een publiek geheim dat de Staatsloterij helemaal klaar is met de Stichting Loterijverlies. De Staatsloterij werkt wel samen met de Stichting Staatsloterijschadeclaim. Samen met de bestuurders van deze stichting wordt bekeken hoe gedupeerden kunnen worden gecompenseerd. Tussen 2000 en 2007 heeft de Staatsloterij deelnemers misleid over de winkansen. Deze waren in werkelijkheid lager dan dat de Staatsloterij voorspiegelde.
Tagged with: Ferdy Roet • Staatsloterij • Stichting Loterijverlies