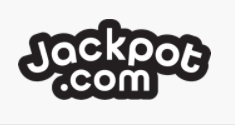 De nieuwe trend is wedden op loterijen. Het grote voordeel hiervan voor jou, als gokker of lotenkoper, is dat lotenverkopers gecontroleerd kunnen worden door toezichthouders.
Het is belangrijk dat dit ook gebeurt natuurlijk. Bij wedden op loterijen heeft de lotenverkoper, die je beter bookmaker kunt noemen, het lot niet in zijn bezit. Het is dan dus belangrijk dat de lotenverkoper een goede verzekering heeft afgesloten voor het geval dat je bijvoorbeeld juist wedt en de 1,6 miljard dollar van de Powerball-loterij wint.
Een van de geregulariseerde partijen is Jackpot.com. Jackpot.com heeft een vergunning in Malta. De Maltese autoriteiten, de meest ervaren kansspeltoezichthouder in Europa, houden toezicht op Jackpot.com.
Hoe werkt wedden op loterijen?
Het idee is vergelijkbaar met meedoen aan een buitenlandse loterij. Je kiest een serie nummers uit. Vervolgens reken je af. Het verschil met meedoen aan een loterij, is dat je geen lot koopt, maar een weddenschap afsluit op de uitkomst van de loterij. Het principe van winnen of verliezen, is vervolgens weer vergelijkbaar met dat van een loterij. Heb je de juiste getallen aangekruist? Dan win je. Heb je dat niet? Dan win je niet en ben je je inzet kwijt.
Je kunt bij Jackpot.com inzetten op 17 verschillende, internationale loterijen. De bekendste zijn de Amerikaanse loterijen Powerball en Mega Millions. Ook Europese loterijen zijn prima vertegenwoordigd bij Jackpot.com. Je kunt ondermeer inzetten op Euro Millions en de Italiaanse Super Ena Lotto.
De prijs van een inzet is vergelijkbaar met de prijs van een lot. Ook de uiteindelijke winst is precies hetzelfde als bij de loterij zelf. Zet je in op een EuroMillions jackpot van 50 miljoen euro en kies je de juiste cijfers uit? Dan win je 50 miljoen euro.
Kan Jackpot.com deze grote prijzen allemaal wel betalen?
De kleinere prijzen worden door Jackpot.com zelf uitbetaald. Dat kan prima, want Jackpot.com verdient natuurlijk genoeg aan deze internationale loterijen. De grotere prijzen worden op een andere manier geregeld. Hiervoor heeft Jackpot.com een verzekering lopen. Jackpot.com heeft zelf namelijk geen 1,6 miljard dollar in kas. Tot dit soort bedragen kan de jackpot van de Powerball-loterij oplopen.
Dankzij deze verzekering, kan Jackpot.com ook extreem grote bedragen uitbetalen. Je moet ze natuurlijk wel eerst winnen. Winnen doe je door mee te doen! Meedoen kan bij Jackpot.com, een van de weinige gelicenseerde lottobookmakers!
Tagged with: Jackpot.com